---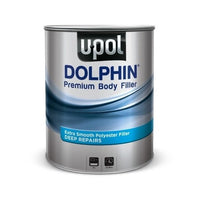 Hardener is included.
Product Description
A premium, technically advanced filler for deep repairs or repairs to vertical surfaces. Its smooth, creamy formulation has superior filling properties and gives an ultra-fine finish with effortless sanding.
- Easy to sand and shape
- Excellent adhesion
- Non sagging
Delivery Information
Free 2-3 day delivery on all UK orders, no minimum spend. Free Next Day delivery for UK Mainland orders over £100. Delivery times do not include weekends or bank holidays.
All orders placed before 3PM will be dispatched the same day excluding weekends and bank holidays. Orders placed after this time will be dispatched the next working day.